What is a ChameleonMini ?
ChameleonMini is a versatile tool for practical NFC and RFID security analysis, compliance and penetration tests, and various end-user applications. The freely programmable platform can create perfect clones of various existing commercial smartcards, including cryptographic functions and the Unique Identifier (UID). It can be employed to assess security aspects in RFID and NFC environments in different attack scenarios, such as replay or relay attacks, state restoration attacks, sniffing of NFC communication, or functional tests of RFID equipment. New firmware for the ChameleonMini can be comfortably uploaded via a USB bootloader. A convenient, human-readable command set allows to configure its behavior and update the settings and content of up to eight internally stored, virtualized contactless cards. During battery-powered stand-alone operation, the integrated buttons and LEDs enable user interaction and feedback.
What's new with our ChameleonMini Rev.G by ProxGrind ?
We have added more new things into the ChameleonMini than before.
√ Android App
√ Bluetooth NRF52832
√ Many many more ! (Check below for details)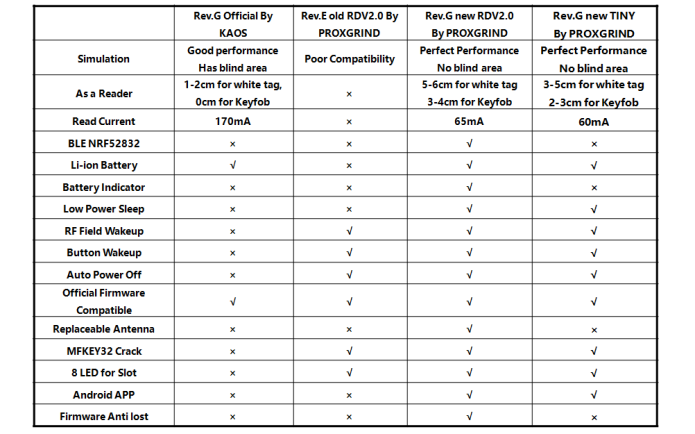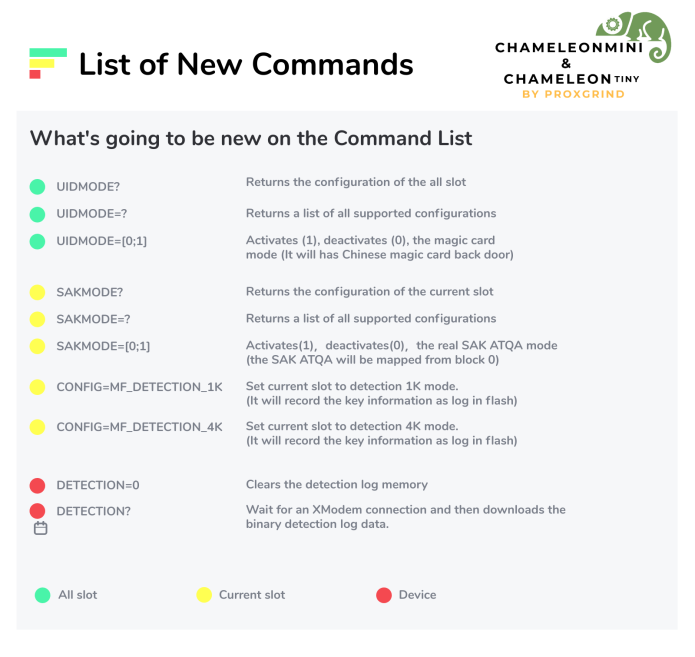 Android App Showcase: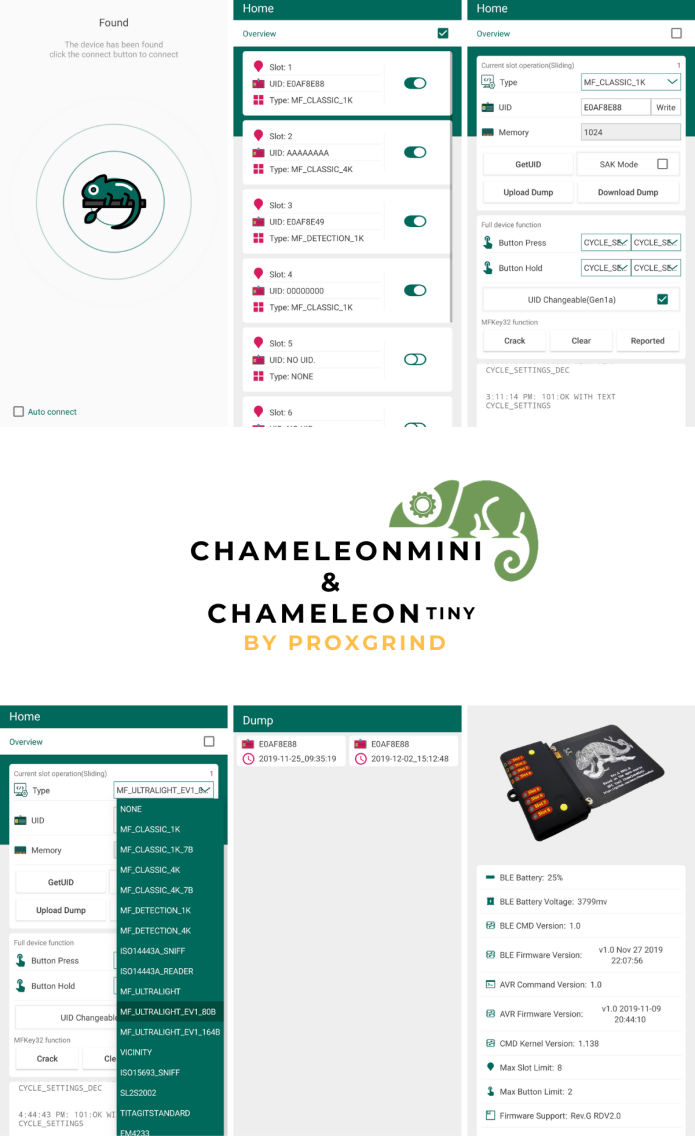 Parameter
Battery Type: LIR2032h rechargeable lithium ion battery
Charging Time: 2 hours @ 0-100%
Charging Current: 40mA
Standby Current: 38ma
Sleep Current: 4uA
Card Reading Current: 65mA
Battery Capacity: 70mah
Usage Time: Use the tag 3 times a day, power on for 5 seconds each time, can use up to one year.
Port Type: Micro USB (ChameleonMini)