What's ChameleonTiny?
The ChameleonTiny is an impossibly small version of the Chameleon Mini RevG, designed as a keychain emulator for all your HF tags. Emulating, storing, and manipulating RFID tags is a vital part of any pen-testing assignment. Its pocket small design makes it can be the smallest RFID device in our hand.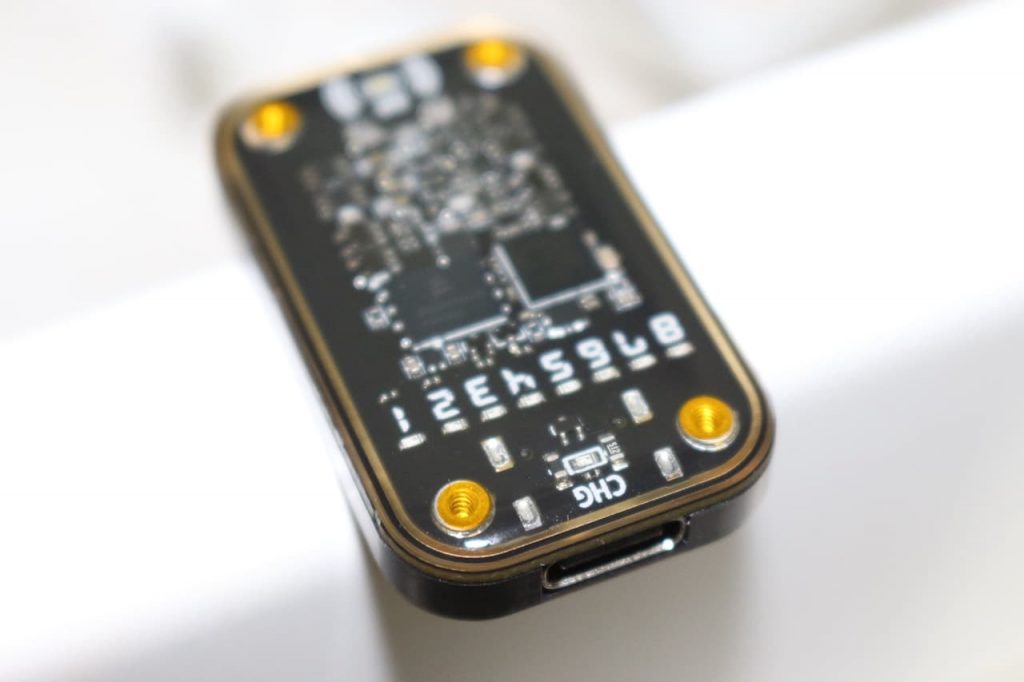 How to enable clone functions?
Connect ChameleonTiny to the Android Device with an attached USB cable.
Open settings and choose a slot.
Click on Button settings and choose Button B click as Clone.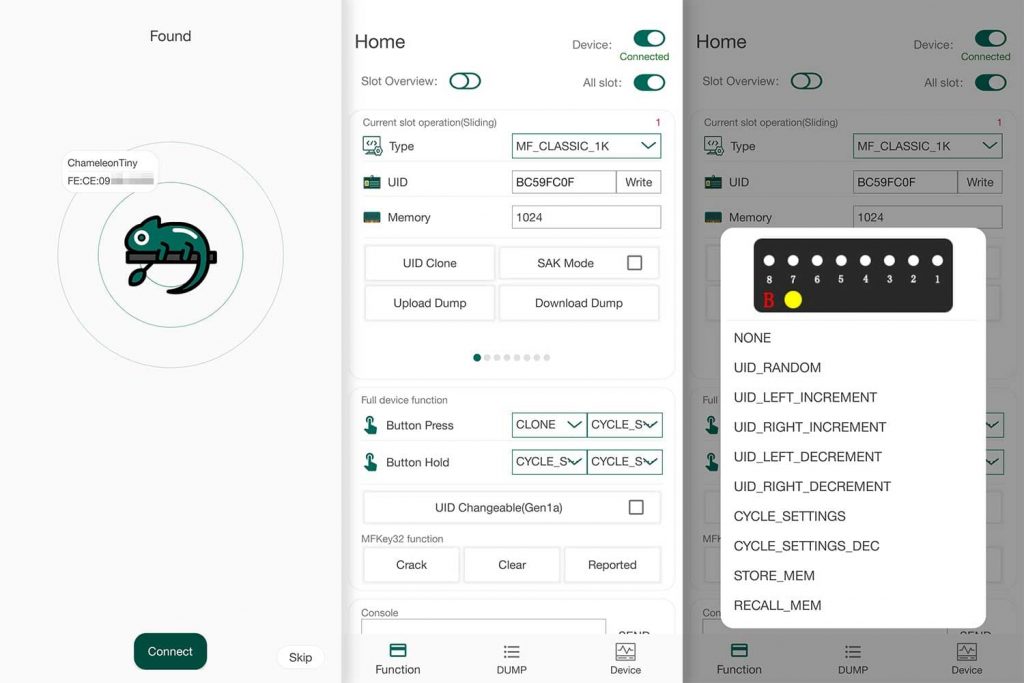 How to clone in a flash?
Press button A to power on and choose slot. (RED LED on)
Press button B to enable sniffing. (White LED on)
Put ChameleonTiny close to a tag.
Simulate immediately after reading the card. (White LED off)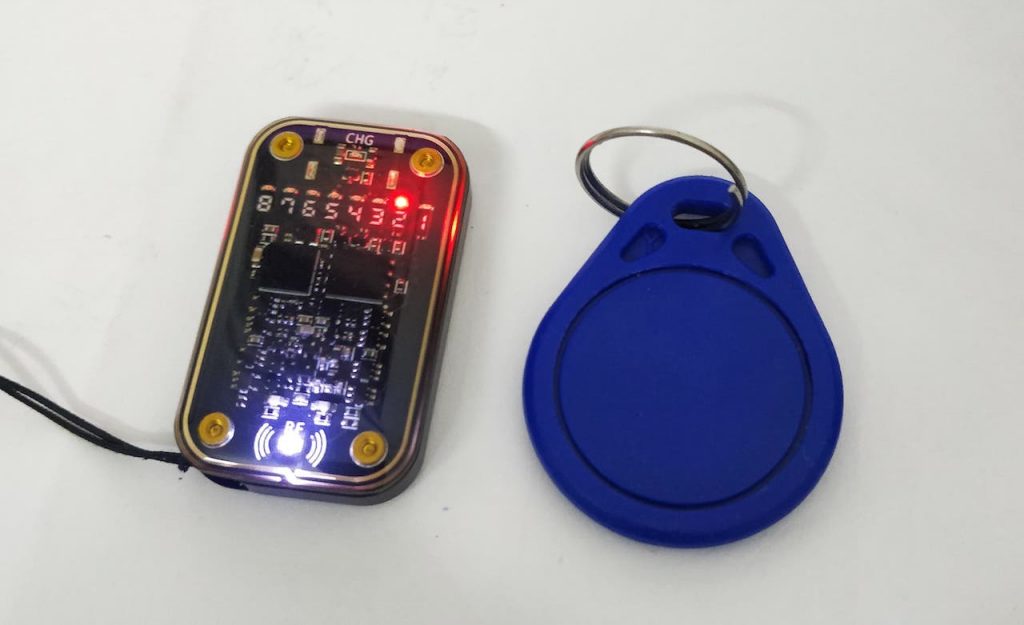 Conclusion
This may be the fastest way to clone the IC Card. And what we have to be aware of is that it only clones the card type and UID.
If you wanna clone the data inside the card, you have to learn more about the data structure of RFID knowledge such as sector, page, and application.